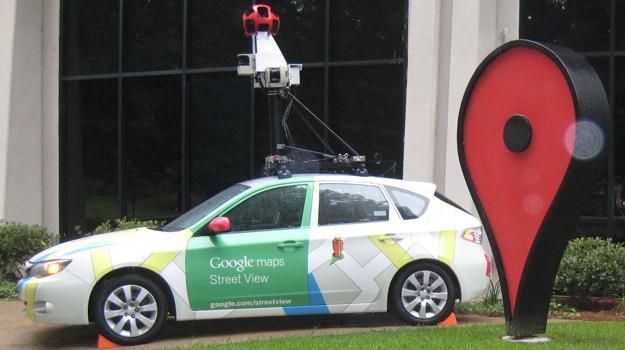 Google's mapping tools have fundamentally changed how we can access, code, and analyze information on local neighborhoods. Our team has been working with online tools to capture  neighborhood features, such as signs of disorder, the presence of safe play areas, and residential decay – all of which are believed to play an important role in the lives and health of children.  
With the support of a Google Faculty Research Award in 2011, our team developed a method for conducting online systematic social observations (SSOs, see the SSO i-Tour ) and completed virtual tours and assessments of the neighborhoods where the 2232 children in the Environmental Risk Longitudinal Twin Study study lived.
Our virtual SSO study built on the work of collaborator Professor Robert Sampson, who conducted similar observations of local neighborhoods over a decade ago by having his research team drive a video camera equipped van down the streets where families from the Project on Human Development in Chicago Neighborhoods resided.
In 2012 we reported that our method for moving neighborhood observations into a virtual context using Google Street View could be conducted reliably and for a fraction of the cost of in-person assessments.
Odgers, CL., Caspi, A., Bates, CJ., Sampson, RJ and Moffitt, TE. (2012). Systematic social observation of children's neighborhoods using Google Street View: A reliable and cost effective method. Journal of Child Psychology and Psychiatry, 53, 1009-1017.
Many people have asked how the SSO i-Tour and Google Street View can be used to gather information on their study participants, clients and potential customers. In response, we have created an introductory video for those interested in replicating our methods:
You can also take a virtual tour of a neighborhood and our instrument assessment by clicking here
The instrument we developed for conducting these assessments, SSO i-Tour (Systematic Social Observation Inventory – Tallying Observations in Urban Regions) is freely available by clicking HERE.
Recommended Reference for SSO i-Tour:
Odgers, CL., Bates, CJ., Caspi, A., Sampson, RJ and Moffitt, TE. (2009). Systematic social observation inventory – tally of observations in urban regions (SSO i-Tour). Adaptlab publications: Irvine, CA. 
For a detailed description of study procedures and access to online coding tools, please contact Candice Odgers: candice.odgers@duke.edu