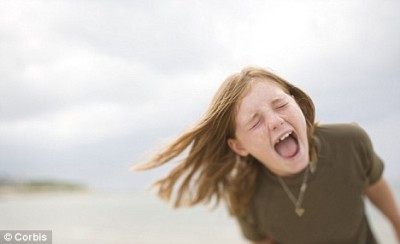 The Gender and Aggression Project was designed to reduce gaps in knowledge and effective service delivery for adolescents in the juvenile justice system. In our US sample, 93% of females incarcerated in a large southeastern state (N=141) participated in interviews, medical examinations and psychological testing. Study members interviewed two years following their release into the community and again 5 years later as they were making the transition to young adulthood.
Findings from this study have been used to inform research and policy debates regarding the treatment of adolescent girls in the juvenile justice system and contributed to the development of an attachment-based intervention for high-risk adolescents, see
Selected Gender and Aggression Publications:
Odgers, CL., Moretti, MM., & Reppucci, ND. (2010). A review of findings from the Gender and Aggression Project: Informing juvenile justice policy and practice through gender sensitive research. Court Review, 46, 6-8.
Odgers, CL, Robins, S., & Russell, MA. (2010). Morbidity and mortality risk among the forgotten few: Why are girls in the justice system in such poor health? Law and Human Behavior, 34, 429-444.
Odgers, CL., Moretti, MM., & Reppucci, ND. (2005). Examining the science and practice of violence risk assessment with female adolescents. Law and Human Behavior, 29, 7-27.
Odgers, CL., Reppucci, ND., & Moretti, MM. (2005). Nipping psychopathy in the bud: An examination of the convergent, predictive and theoretical utility of the PCL-YV with female adolescents. Behavioral Sciences and the Law, 23, 743-763.
Odgers, CL., & Moretti, MM. (2002). Aggressive and antisocial girls: Research update and future challenges. International Journal of Forensic and Mental Health, 2, 17-33.
The Gender and Aggression Study is funded by grants from the Canadian Institutes of Health (CIHR54020 and CIHR84567) and the Virginia Department of Juvenile Justice.