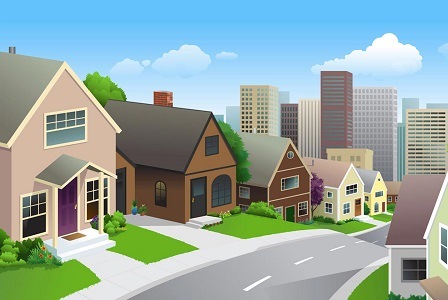 Now accepting student applications to be a part of this exciting project this summer! Review of applications will begin February 10.  Applications received after February 10 will be considered on a rolling basis.
Project description:
The positive (e.g. green space) and negative (e.g. broken windows; tobacco/alcohol outlets) features of the neighborhoods we live in can have a significant impact on our behavior, physical health and wellbeing. The central questions of this project are: how does the quality of neighborhood features affect health? What brain systems mediate these links? And finally, can improving a neighborhood change resident behavior and physiology in ways that promote better health? As part of the project, students will 1) develop mobile and web‐based technologies to map and generate visual stimuli associated with neighborhood disorder and tobacco/alcohol/drug use; 2) work with neighborhood residents to crowd‐source and visually document neighborhood features; 3) conduct research on the brain and stress responses to viewing disordered neighborhood features among residents. In final stages of the project, students will explore policy implications of their findings and design studies to assess the effects of neighborhood improvement (e.g. converting vacant lots to green space; decreasing tobacco/alcohol advertising) on resident behavior and health. By partnering with Durham residents to engage in community mapping, and bringing together scholars with diverse backgrounds we hope to gain greater understanding of the impact of neighborhood environment on health.  This project will require enthusiastic learners with diverse interests across the social sciences, behavioral psychology, engineering, computer programming, and environmental sciences.